- [ previous ] - [ top ] - [ next ] -
---
4. Baseline Design of JLC Detector
---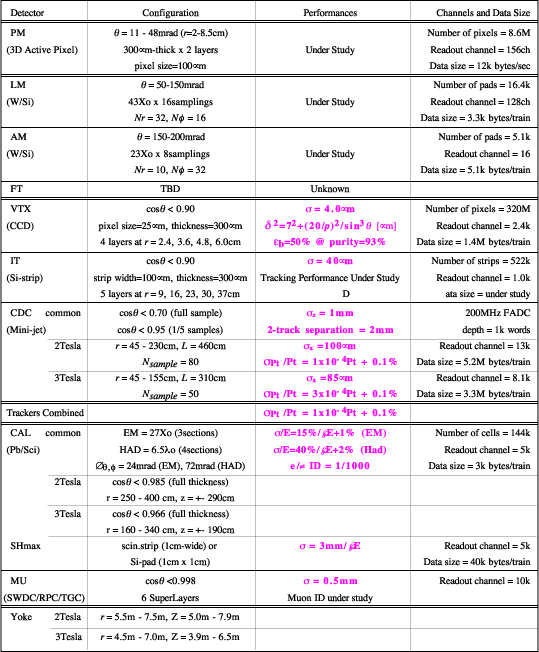 Individual parameters as shown right.

Key Points of the base-line design;
3-Tesla magnetic field to suppress BG to VTX


CCD-vertex detector for the finest pixel size

and thinnest material


Gaseous tracker ; robust for kinked track.


Jet chamber for timing resolution to bunch-ID,

robust against field non-uniformity

caused by compensation solenoids for final-Q


Whole calorimeter inside of 3T-solenoid

for the best hermeticity and the best clustering.


Hardware-compensation AND fine granularity

require sampling calorimeter with

plastic scintillator and heavy metal.
Other options be discussed in

§6. Other Technologies.
---
- [ previous ] - [ top ] - [ next ] -



yoshiaki.fujii@kek.jp, July 10,2002 at 5th ACFA LCWS at Tokyo